Guy Ward
770-328-0100
Atlantic Bay Mortgage Group
Sr. Mortgage Banker
NMLS #415683, Georgia Residential Mortgage Licensee # 48325
https://atlanticbay.com/guyward/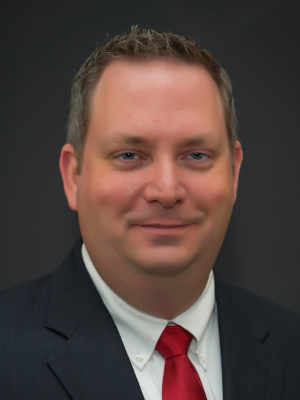 Guy Ward was born and raised in Newnan, Georgia, and has a deep affinity for the community and its people. Clients immediately sense his warmth and desire to help them achieve their goal of home ownership.
Guy, who recently joined Atlantic Bay, started in the finance/mortgage business right out of college in 1999. A life-long resident of Newnan, he places a high value on integrity and long term relationships. He says, "I like helping clients with their biggest financial purchase. I look at being a mortgage banker as being a trusted advisor, just as clients would look at their investment counselor they have used for years, or their doctor they go to for years. I try to look at the mortgage side of it the same way. You find somebody you trust and use that person throughout your life."
Guy says, "Whether you're dealing with the customer, the realtor or the builder, communication is the #1 thing. They want you to talk to them and let them know what is going on. Knowledge of the products you offer is also important. You have to know what you're doing."
While Guy helps a broad range of home buyers, the vast majority of his clients are move-up buyers who are leaving their starter home and moving into a second home. He also does a lot of construction loans. He says, "When I first meet with clients, I ask questions about their goals and what type of house they are looking for. That helps shape the conversation. I like to see what type of questions they have. That way they can get their questions answered upfront. I also explain the process and keep in touch step-by-step throughout the process."
Guy keeps the conversation light and tries to make the entire transaction a good experience for his clients. His clients enjoy working with him because he communicates so well throughout the process that they don't have to wonder what is going on. Some have even commented that Guy made it a much more pleasant experience than they expected. He is always available when clients need him.
A deacon in his church, Guy gives back to his community through outreach activities such as the mobile food pantry. He also coaches his son's baseball team. He is an Ambassador for the Chamber of Commerce and has helped with the Board of Realtors' Toys for Tots drive.

Featured real estate company is not a mortgage lender and so you should contact Atlantic Bay Mortgage Group, L.L.C. directly to learn about its products and your eligibility for such products. The featured lender has an affiliated business relationship with the featured real estate agent. You are under no obligation to use the featured lender for financing. All loans subject to income verification, credit approval and property appraisal. Not a commitment to lend. Atlantic Bay Mortgage Group, L.L.C. NMLS #72043 (nmlsconsumeraccess.org) is an Equal Opportunity Lender. Located at 600 Lynnhaven Parkway Suite 203 Virginia Beach, VA 23452.